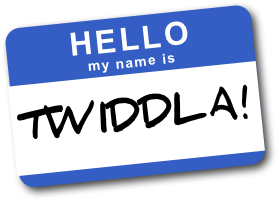 Twiddla is web conferencing software for design teams. It's lightweight and to the point. You can get a team of designers and clients together in a web conference in 30 seconds flat. Start a session, send out a link, and you're in. Nobody needs to install anything. Nobody needs to fill in seven pages of personal information. Nobody even needs to pull out a credit card. Twiddla runs in any web browser, so your Mac based design team can seamlessly conference with your linux-running software developers and the management team on their PCs. Web conferencing for the Web. That's what Twiddla is all about. Try it out and see for yourself!







FairTutor is a website that connects Spanish teachers in Latin America with students in the United States. It provides the tools needed to hold live Spanish classes online, as well as a simple, effective way to handle international payments. We call it Fair Trade Tutoring. You can have a great time learning a foreign language while helping somebody down south to earn a good living. What's not to love?









Blogabond is a travel community site, where users can publish travel blogs and track their progress around the world on a map. Aspiring travelers can discover these blog entries and photos through Blogabond's World Browser, a unique application that uses interactive mapping technology to organize site content by location. Blogabond is also a co-brandable blog hosting engine with full featured mapping integration. Contact us for more information.






S3STAT is a service that takes the detailed server access logs provided by Amazon's Simple Storage Service (S3), and translates them into human readable statistics, reports and graphs. In short, it's web stats for Amazon S3 .









Regressor.NET is an add-in for ASP.NET applications that collects information about site crashes, and provides functionality to automatically resend the exact HTTP Request that caused any one of those crashes. For this reason, it is quite useful for Regression Testing, as it can be run in a batch mode to recreate every bad HTTP Request in the history of a Web Application. Regressor.NET includes a graphical reporting console that can be used to view crash details and history reports, and to run Regression Tests individually and in batches. From this reporting console, it is possible to configure pattern matching settings to ensure that duplicate crashes are grouped together properly.